Chez nous, there are big thrills !
Make not mistake, the Val de Sioule promotes a complete retour aux sources, but there are a few big thrills.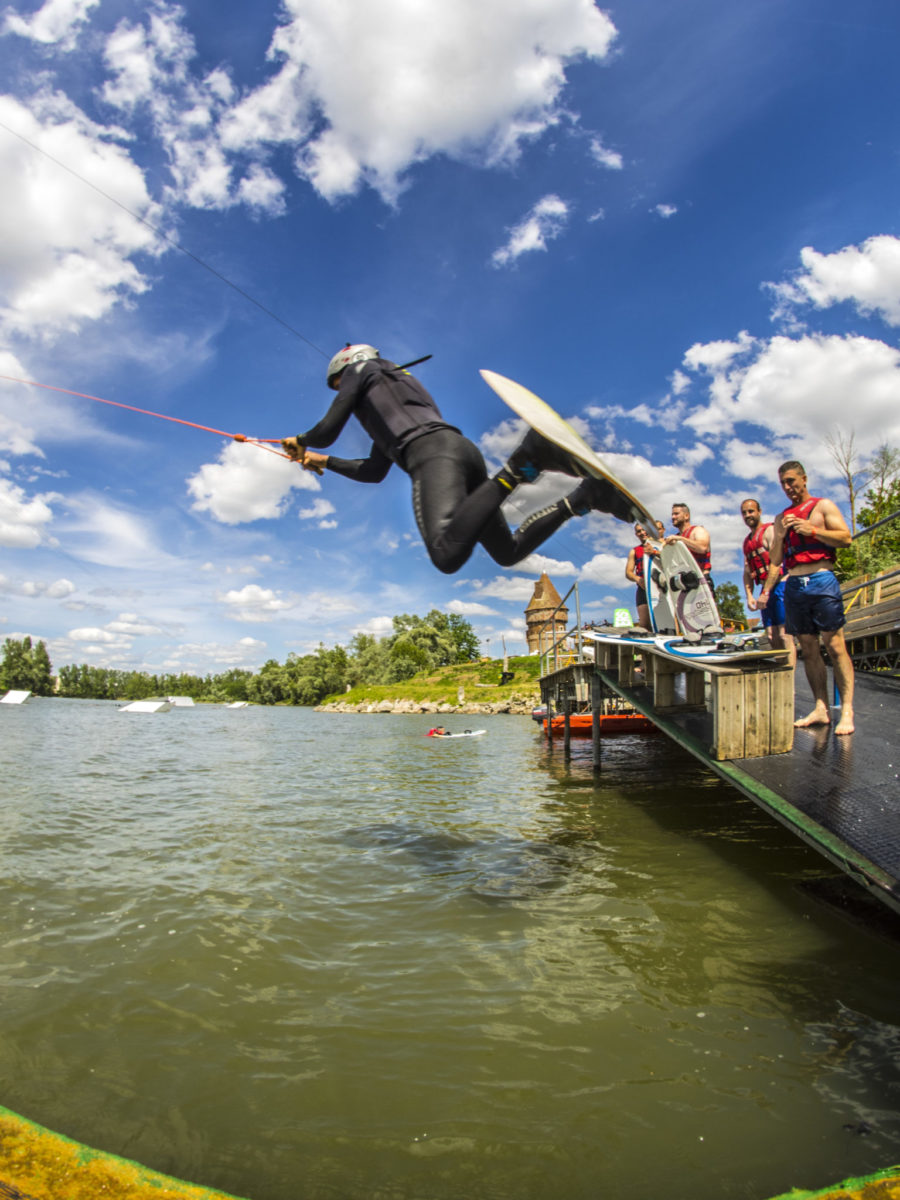 You are a fan of water skiing or you just want to give it a try ? Whether you are young or adult, the Villemouze Natural Wake Park will bring big thrills.