Chez nous, churches get no blushes…
If you cross France from North to South or from East to West, your path should cross the Allier department, the ancient province of the Bourbonnais, birthplace of a family whose destiny was for long linked to the one of the country.
We suggest you to get away from highways and take the Road of the Painted Churches of Bourbonnais to discover one of the least known features of our territory, the one of an artistic richness too long forgotten : painted murals and frescos of the churches paving this road and constituting a priceless heritage from the roman and gothic Middle Ages.
It is a heritage from the Middle Ages : historical, religious, legendary.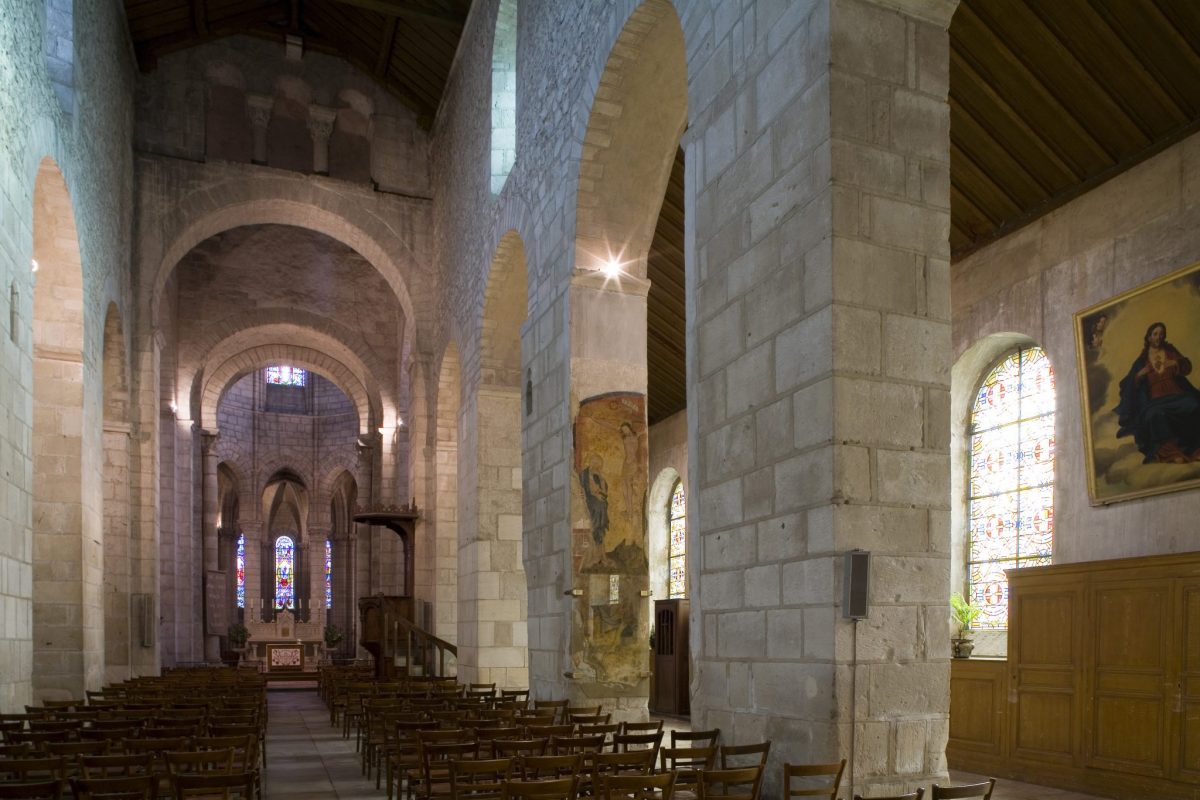 The Road of the Painted Churches of Bourbonnais has set up visit sheets, QR codes, nocturnal visits from April to October, Gospel concerts and a roving exhibition presented in June in Charroux, in July and August at the castle of Chareil, which is also decorated with grotesques.
Bègues
Biozat
Briailles
Brout-Vernet
Contigny
Ébreuil
Escurolles
Fleuriel
Gannat
Jenzat
Louchy-Montfand
Mazerier
Saulcet
Taxat-Senat
Verneuil-en-Bourbonnais
2020 NEWS :

Discover the PAINTED CHURCHES OF BOURBONNAIS of Jenzat & Taxat-Senat thanks to the BELLESEGLISES application. Download the complete, collaborative and free tour guide for a 100% connected tour !