Equip yourself with a wicker basket or a flowery shopping bag, and wander through the market's alleys !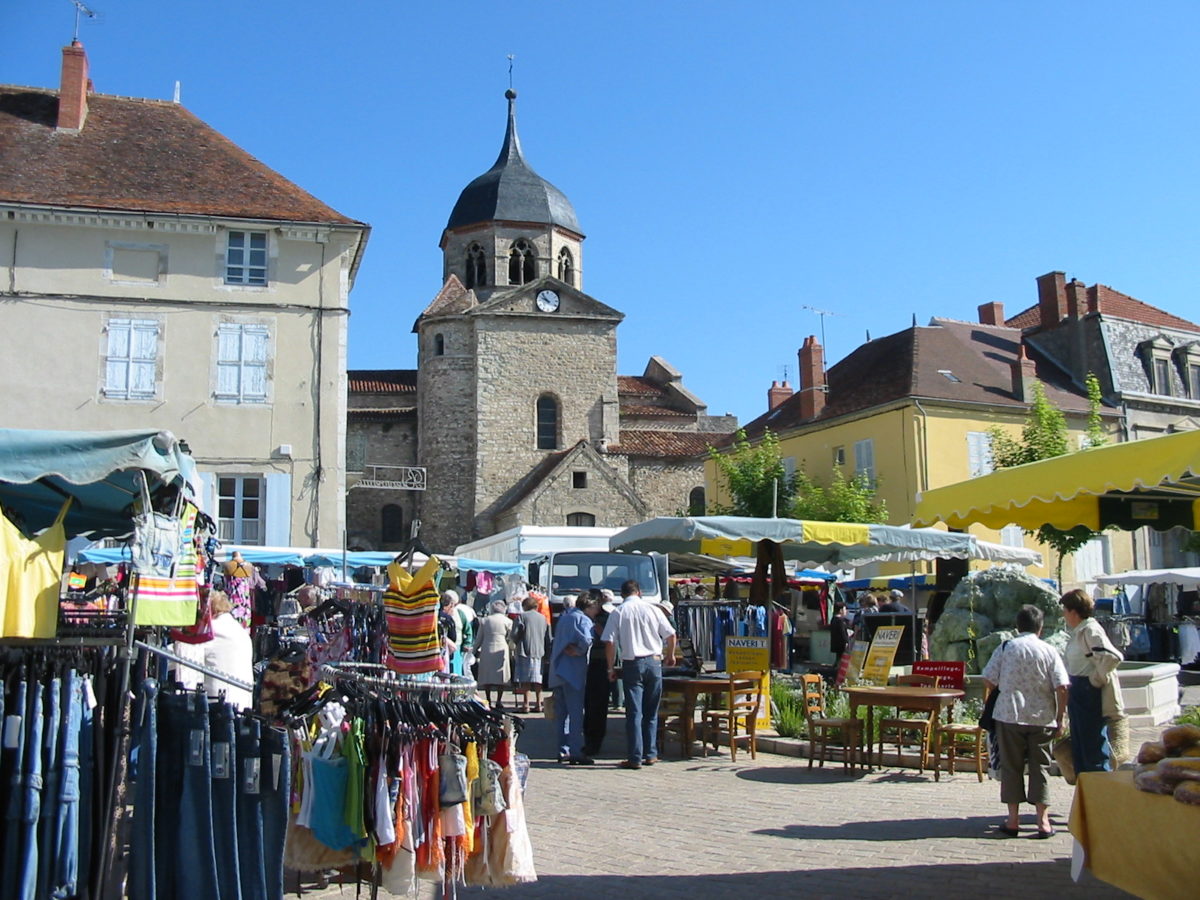 This break will take you to local producers' market stalls where season fruits and vegetables will catch your eyes and inspire you to cook Made in Val de Sioule meals.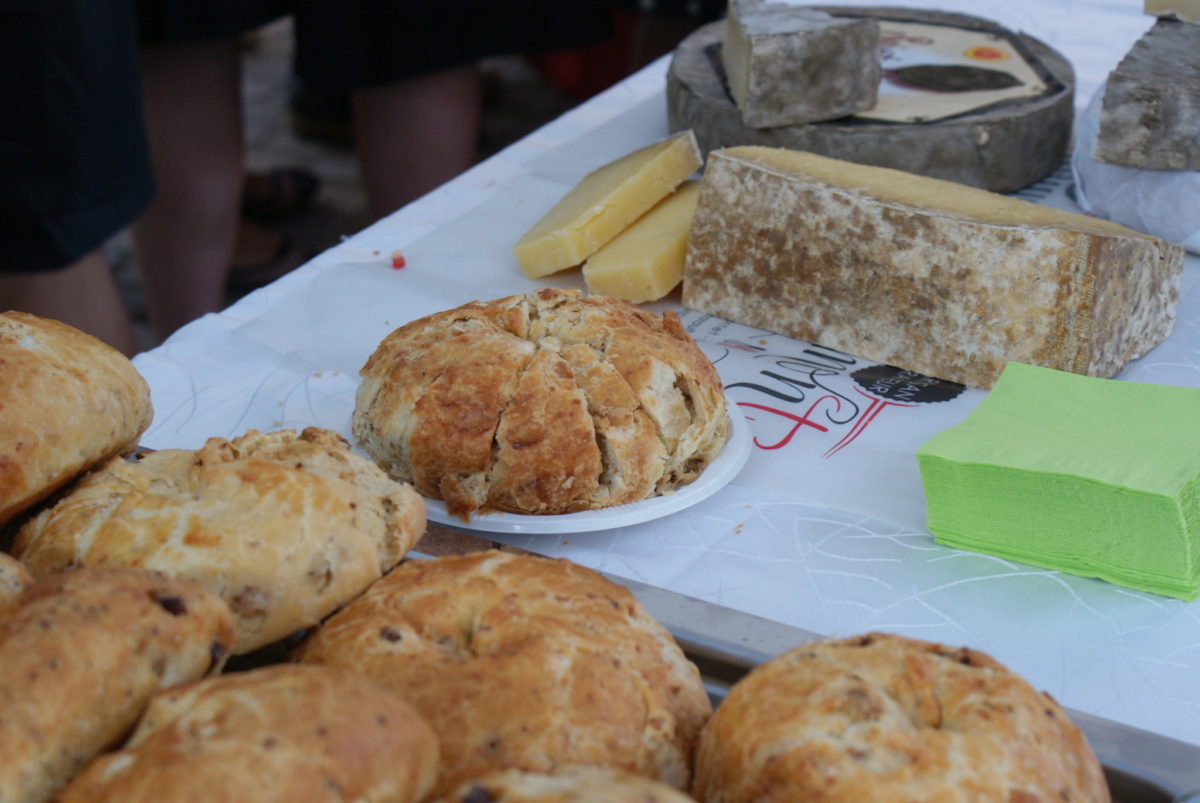 Yummy !!! Do you smell that ? Grilled chicken's smell !
MARKETS' JOYS :
Smells, colours, ambience, wandering for a Retour aux Sources !
VAL DE SIOULE MARKETS :
Taxat-Senat : Tuesday from 9 a.m. to 12:30 p.m., Place du village
Bellenaves : Wednesday from 8 a.m. to 1 p.m., Place du village
Gannat : Wednesday from 8 a.m. to 1 p.m., Place Pasteur & Saturday from 8 a.m. to 1 p.m. at the covered market
Chouvigny : Wednesday from 5 p.m. to 7 p.m. & Saturday from 10 a.m. to 12 p.m., La Grange à Jean, Péraclos – Marché à la Ferme
Saint-Germain-de-Salles : Wednesday from 5 p.m. to 8 p.m., Place du Souvenir
Saulcet : Wednesday from 5.45 p.m. to 8 p.m., Allée Roger Chérillat
Ébreuil : Thursday from 8 a.m. to 1 p.m., Place de la Mairie
Brout-Vernet : Thursday from 8 a.m. to 1 p.m., Place de la Mairie
Étroussat : Thursday from 6 p.m. onwards, Place du village
Verneuil-en-Bourbonnais : Friday from 9 a.m. to 12 p.m., Place de la Fontaine
Coutansouze : Friday from 5 p.m. to 7 p.m., Place de la Mairie
Saint-Bonnet-de-Rochefort : Friday from 5 p.m. to 7 p.m., Place du village
Saint-Pourçain : Saturday from 8 a.m. to 1 p.m., Place Clémenceau
Loriges : Saturday (everyday 2 weeks in even weeks) from 3.30 p.m. to 7 p.m., Parking salle polyvalente