Chez nous, viaducts are the Eiffel Tower's big brothers !
In 1863, the Paris-Orleans Company obtained the concession of the Commentry-Gannat line, representing 52km requiring 1133 meters of tunnel and 7 viaducts.
5 viaducts were then built by Nordling, chief engineer of the company, over the Sioule river. The viaducts were achieved in 1869. However, the completion of the line was delayed due to the war of 1870; it finally opened in 1871.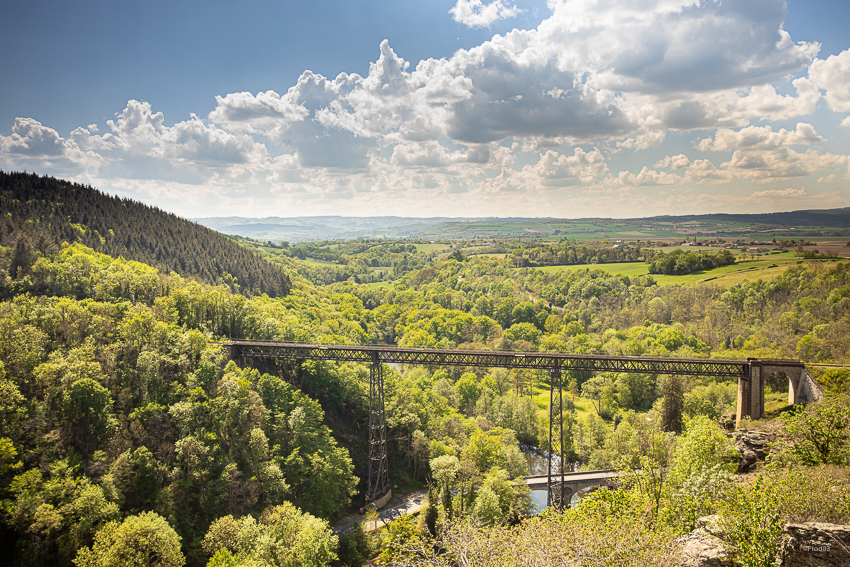 The constructive system developed by Pierre-Felix Moreaux was applied to 4 viaducts : a wire mesh resting on two masonry abutments with multiple arches and several metallic piers.
Bouble viaduct : L 395m – H 66.10m
Bélon viaduct : L 231m – H 48.50m
Rouzat viaduct : L 180.60m – H 59m
Neuvial viaduct : L 160m – H 44m
These 4 viaducts were registered as Historical Monuments.
The Bouble and Bélon viaducts were constructed by the Cail & Fives-Lille enterprise, while Rouzat and Neuvial were erected by the Eiffel enterprise, recently created.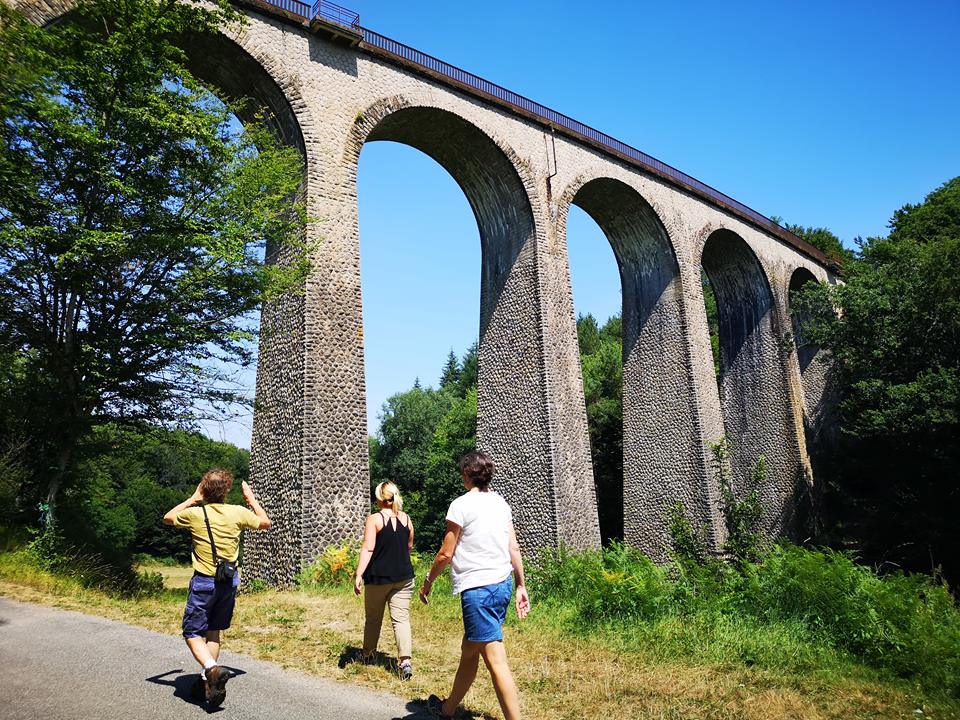 The Perrière viaduct : L 124m – H 33m is a curved structure built in granite from La Bosse, comprising 8 arches of 12m each.