OGAÏA
An enigmatic game : The worlds of the goddess Ogaïa. Secret places with thrilling enigmas exist. Ancient notebooks leading you on lost paths testify of such places. Those are the worlds protecting the secrets of the benevolent goddess Ogaïa. Ogaïa's worlds invite you to live a mystical adventure from February till October. Enter in the initiated circle with this paper chase. With family or friends, play and explore the worlds of the goddess Ogaïa.
Play areas : Charroux, Ébreuil, Jenzat, Gannat and Verneuil-en-Bourbonnais. Last: fom 2h to 3h. On sale at the Val de Sioule Tourist Offices. 5€ for a 4 people game book.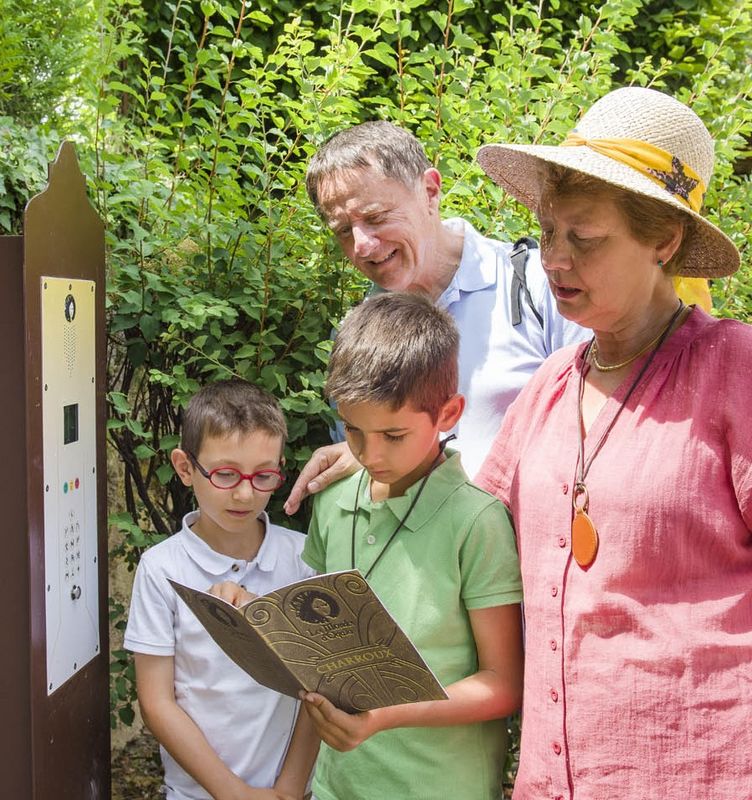 PEPIT
The word "heritage" makes your little ones fly away ? No worries, the Allier CAUE has got your back with PÉPIT ! This family treasure hunt, based on the geocaching principle, will allow you to discover the many treasures of our department's patrimony ! To play, you will only need to download the free smartphone app, and choose among the 32 enigmatic strolls offered.
Strolls await you in Val de Sioule in Bellenaves, Saint-Bonnet-de-Rochefort, Gannat, Saulcet, Ébreuil and Saint-Pourçain-sur-Sioule. Available on Google Play Store and App Store.